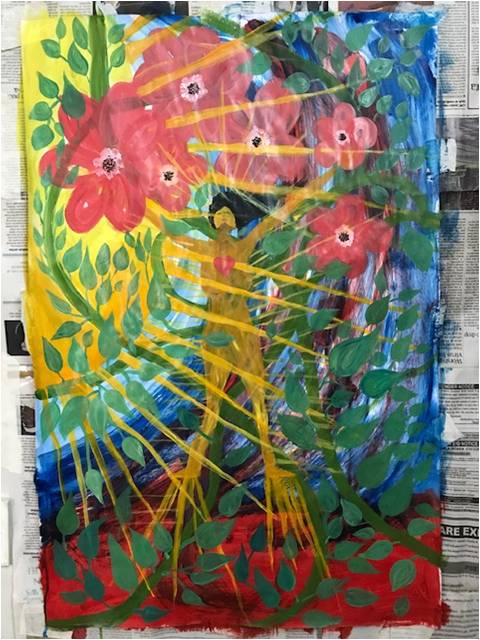 Process painting
The goal of process painting is being authentic in the creative journey itself. Remaining unconcerned with the limitations of talent, skill and accomplishment, we explore our innate spontaneity and practice deeper listening. Surrendering to the silent guide, an intelligence that we become aware of when we honour our body. For many, process painting is a creative outlet where complex inner environments, unconscious conditionings, and the collective universal consciousness finds way. We practice gentle acceptance & self compassion in a non-judgmental, non-interpretive environment followed by rich discussions with the group.
Singing bowl sound therapy
Tibetan Singing Bowls have been used for centuries to induce deeply relaxing states that restore our internal vibrational harmony.
Creative exploration through process painting combined with soulful sound baths give way to a journey that touches the core practice of present moment awareness.

You are in for guided meditations with frequencies of the bowl and unlimited time with the sound of silence.