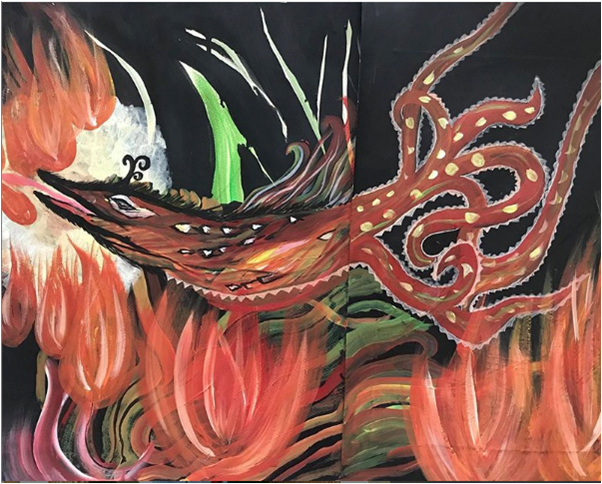 The need for meaning
Painting for process is a contemplative yet meditative practice. We are all inherently artists. When we surrender ourselves to process, a deeper realm informs the brush, the body, the hand. We talk about the energy that leads the painting, but we don't interpret the archetypes, or give heed to meanings that are popularly associated with certain colors and imagery. This is because the process is internal, and what's on the canvas is only the tip of the iceberg. The vastness of the unconscious cannot be contained, nor interpreted through the limitations of traditional concepts or philosophy. This is one of the key principles of process art.
Also popularly assumed to be art therapy, to clarify that the process may be incredibly therapeutic, there maybe healing, but it is not facilitated for therapy. We do not identify issues to fix. A lot can arise while painting, and you will be asked to be with it. In being with it, you may find healing, or insight. But there is no fixing.
The beauty and the incredible depth is in the exploration, to swim in curiosity and the delight in receiving. If you are willing to surrender, it is full of surprises. Come paint into the unknown.