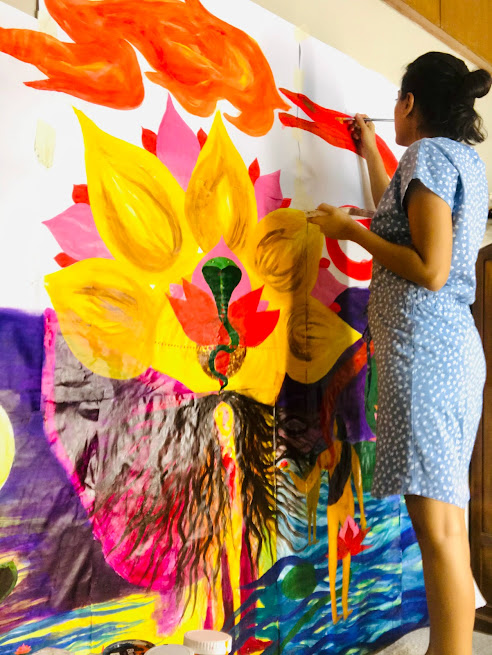 workshop retreats
Our in-person workshop retreats allow you five to seven days of uninterrupted time where you can focus deeply on your own creative exploration in the safe environment of group respect and mutual discovery. Outward concerns and distractions fade away as you go beyond the imagined limitations of talent, skill and accomplishment. In listening to the subtle guidance available to you in the present moment, your psyche responds through an intelligent voice that brings light to many unfamiliar grounds within you. We work in a non-interpretive environment, where respectful enquiry takes precedence over artistic goals. Group discussions towards the end of our sessions open a profound space for questions that come through and go beyond your paintings.
Painting for process is also a great fit for those looking to answer the call to create without the pressure to perform. This practice allows for an opportunity to truly let our guard down and feel the fulfilment that comes with finding full expression.
Sign Up
Sounds from the Tibetan Singing Bowls have been used for centuries to restore balance and harmony in the body and mind.
Creative exploration through process painting combined with relaxing sound baths give way to a journey that touches the core practice of present moment awareness.

You are in for guided meditations with frequencies of the bowl and unlimited time with the sound of silence.